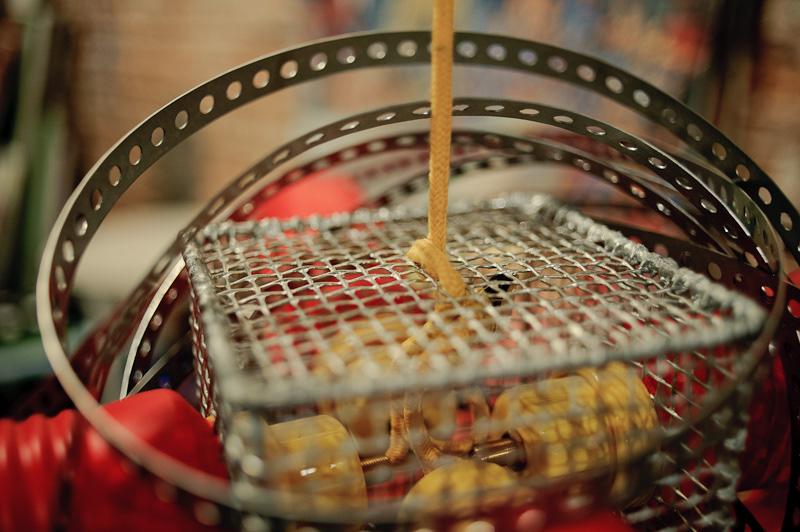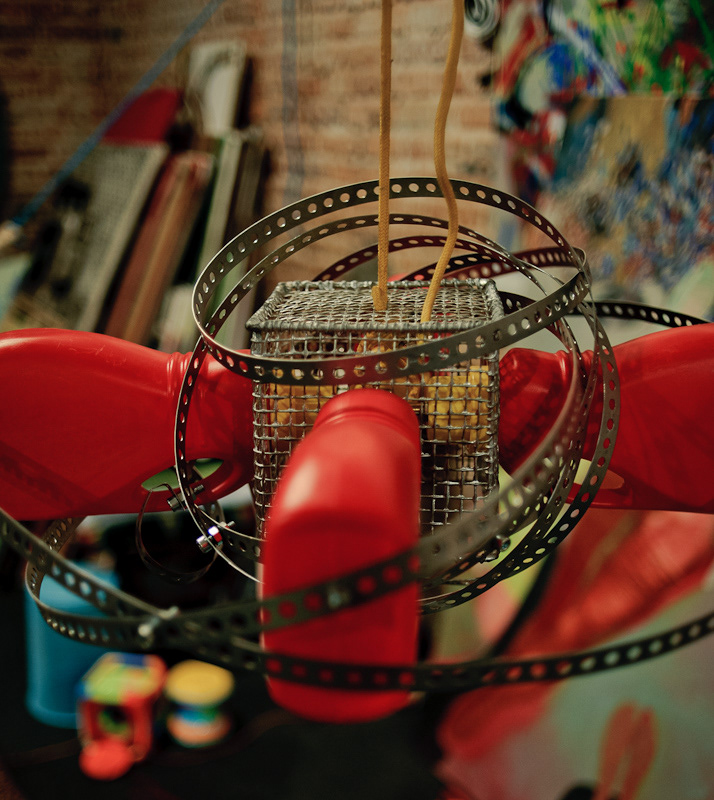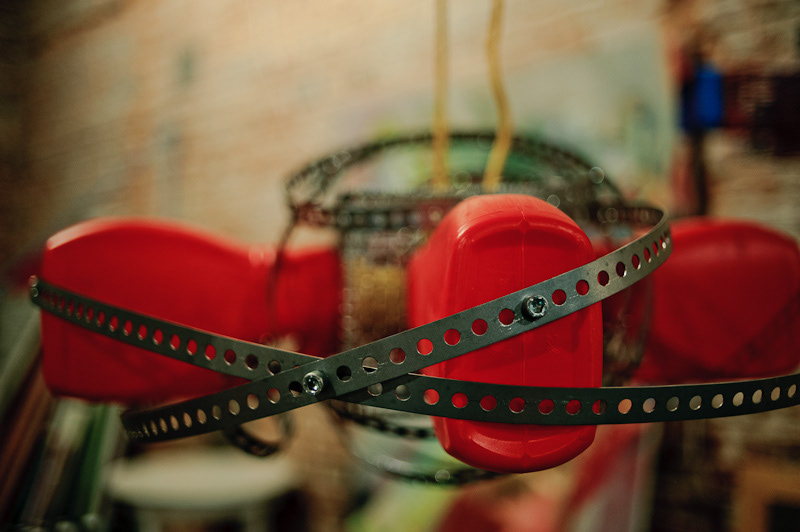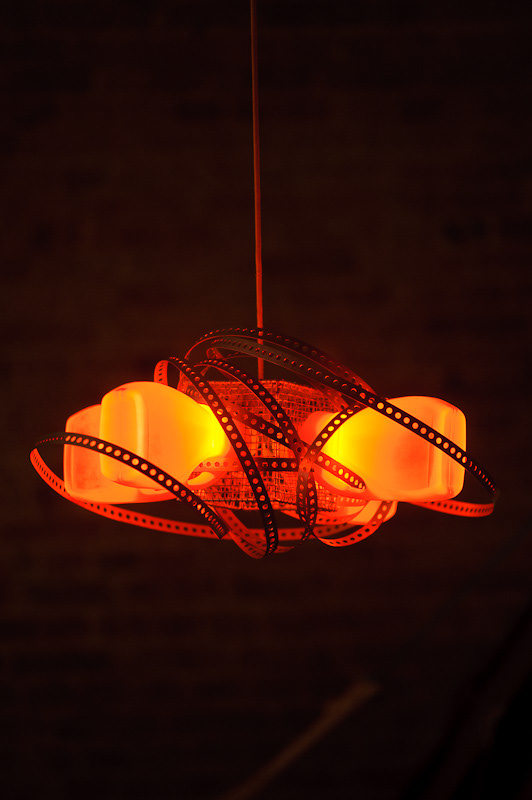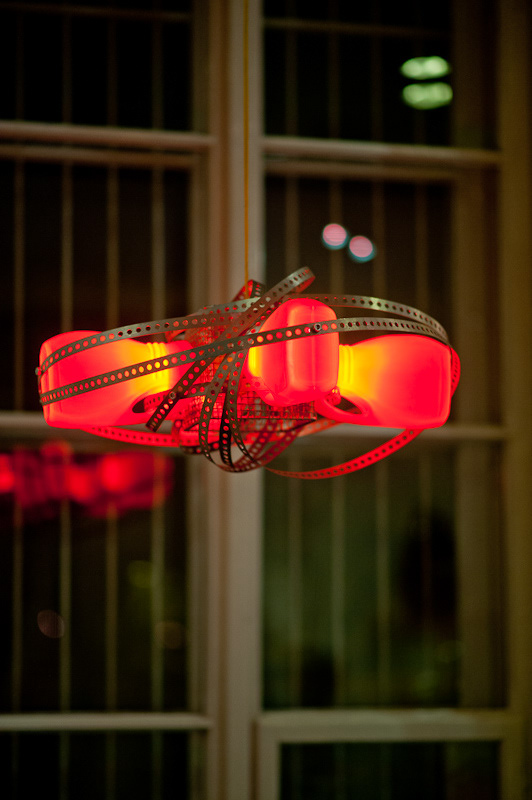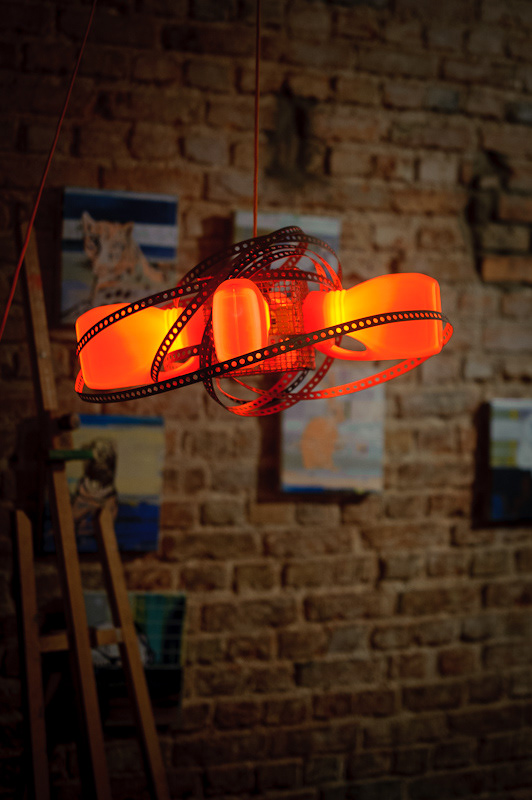 This chandelier is both cozy and raw, not necessarily to read books, ideal for pubs or special-purpose rooms.
Made of plastic bottles and basket for test-tube. For electricity transport yellow textile polyester cable has been used (~3m length) . All is entangled with metal perforated tape fixed with screws to make it solid.
Light Source is 4 warm LED bulbs about 230V / 2W each in a E14 socket.