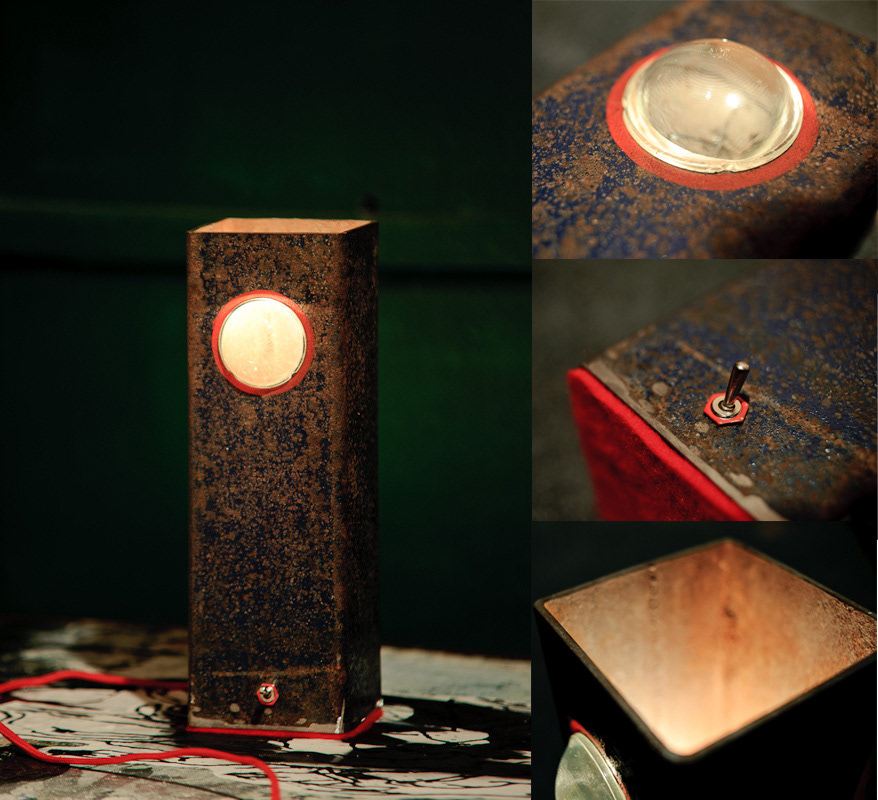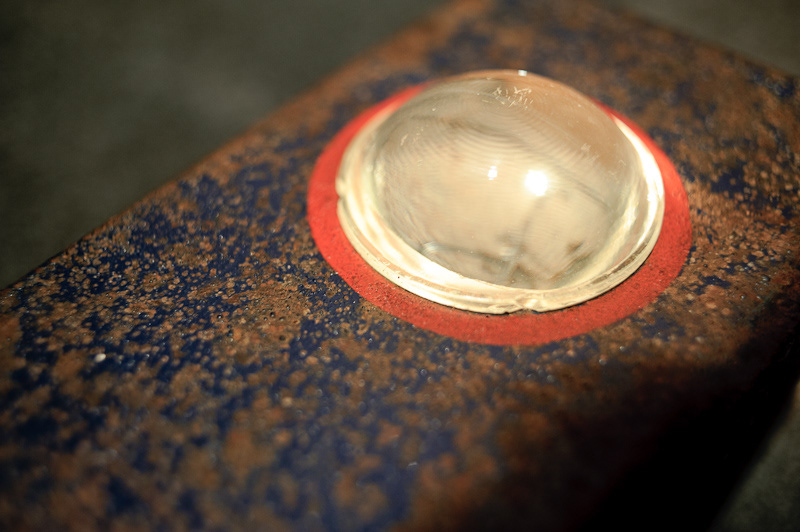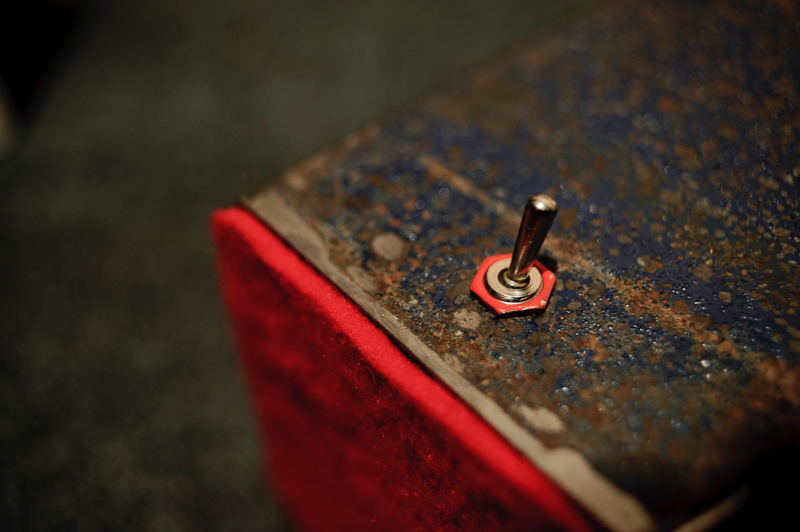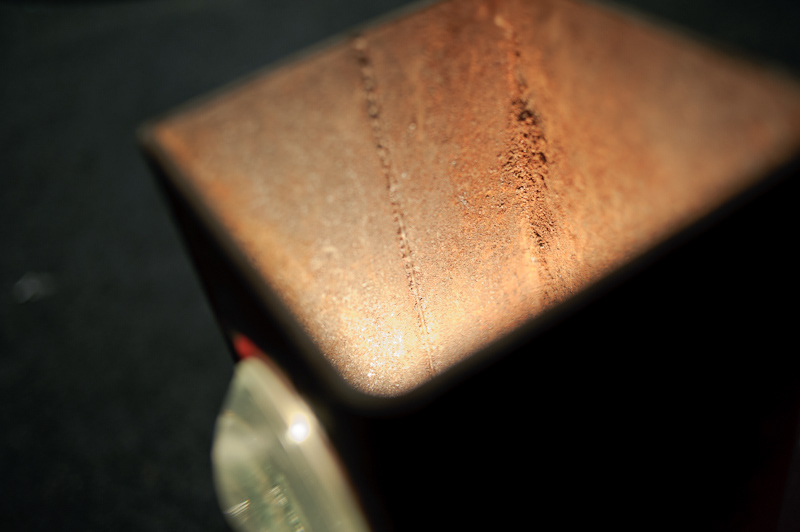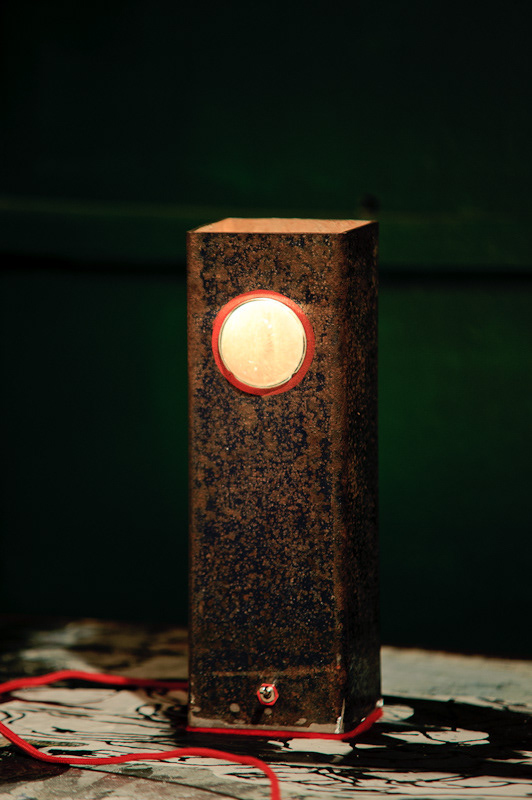 "Cyclope" - this is simply the masterwork!
One of my first lamps, with cooperation with my friend, it took about one year to finish it without any compromises.
Made from stage platform support found by the Vistula river just before big wave has been cleaning embankment. This base element kept to a small extent its original dark blue color, but corrosion fought tooth and nail.
A glass element is the BMW headlight lens. It's red painted around with some opacity.
The base is padded with blood red felt.
Last but not least textile polyester cable about 3m long to plug it and give the light!
Light in this lamp comes in two ways: through the lens as a rusty view inside the lamp (but surely not annoying to eye) and from the top hole - it gives nice scattered trapezoidal beam on a wall (if lamp is close to the one) and square on ceiling.
It gives very discrete and atmospheric light. The light source is classical 60W E27 bulb.