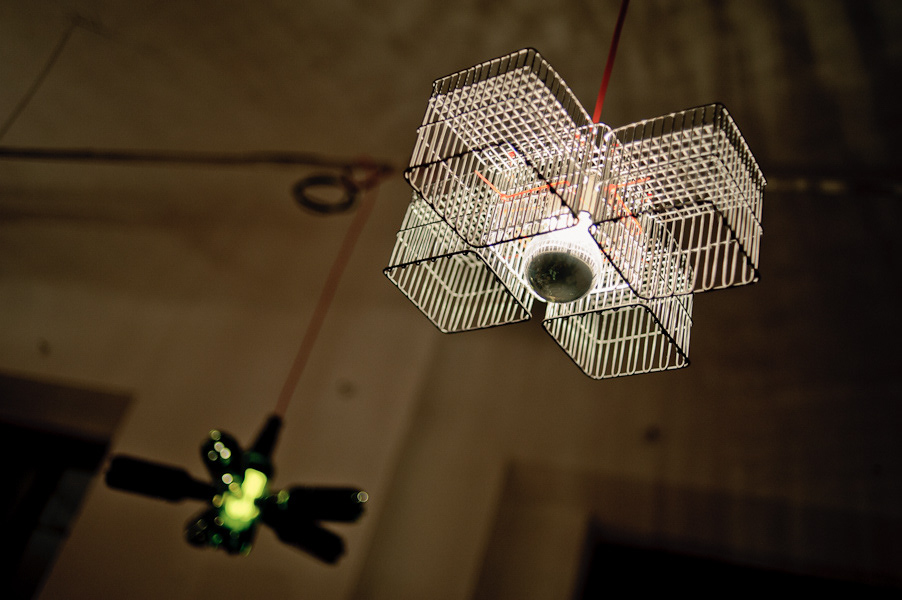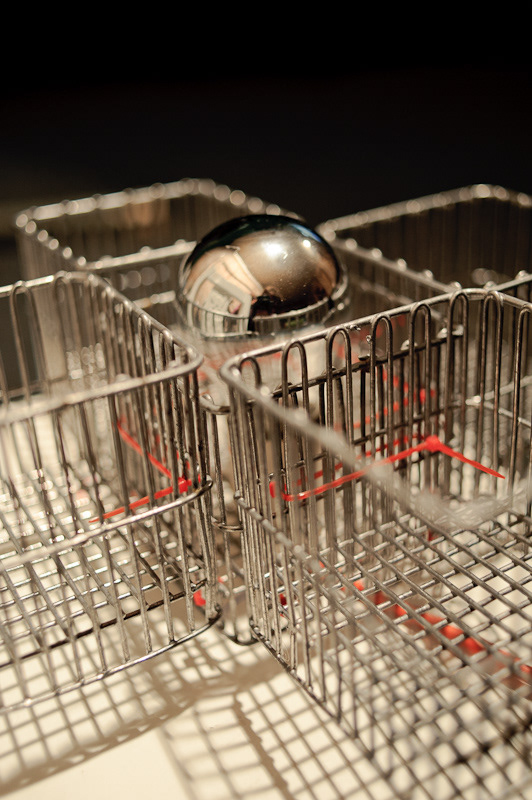 It's a simple chandelier less than 50cm diameter composed of metal baskets connected with plastic cable ties in a smart way, so they solid fixed.
For power transmit orange cable has been used (~3m).
I recommend to use 40-60W light bulb with silver nose but it can be also any other with E27 screw. Light bulb is not included with this product.